WHAT THE GENERAL ELECTION MEANS FOR THE HOUSING MARKET?
---
"As the pound strengthened on the back of the election announcement, reaching a two-and-a-half-month high on Tuesday, so did inquiries from international investors. "For overseas buyers who have been sitting on the fence, this may spur them to make a decision because sterling is likely to rise farther and reduce the currency savings," says Jo Eccles, the managing director of Sourcing Property, a buying agency.
Ordinarily a general election would mean a slowdown in transaction levels. For the 2015 general election there was a 5 per cent fall in the three months preceding it, according to research from Countrywide, followed by a post-election bounce, which evened things out. This seems unlikely this time around, mainly because a June 8 election date doesn't leave enough time for buyers or sellers to mull over whether they want to wait.
"Normally elections cause long periods of confusion," says Stuart Law, the chief executive of Assetz, the property investment analyst, "but this election will be over in the blink of an eye. I don't think it's going to have time to cause an impact." - The Times: Jessie Hewitson, Gabriella Bennett


"Westminster remains abuzz with the news that Prime Minister Theresa May has called for a snap general election. But what does this mean for the housing market? Traditionally, the uncertainty surrounding an election causes an economic slowdown that the housing market feels keenly. However, Iain McKenzie, CEO of the Guild of Property Professionals, believes that calling an election in the current political climate combines genius with recklessness, and has every chance of positively impacting the housing market.
"The lack of anticipated political uncertainty that surrounds this election is reason for us to look at the housing market from a more positive viewpoint. Before this election, the housing market is a seller's dream. There's less on the market due to political uncertainty, but fewer homes means less competition for sellers and the opportunity to stand out more. Now is the time to put your home on the market. Conversely, after the election, the market will be buoyed by an influx of new homes, creating a buyer's paradise for those who have been clever enough to sell before the election.
I have every confidence that the housing market will see immediate and long-term benefits following the results of the general election." - Guild of Property Professionals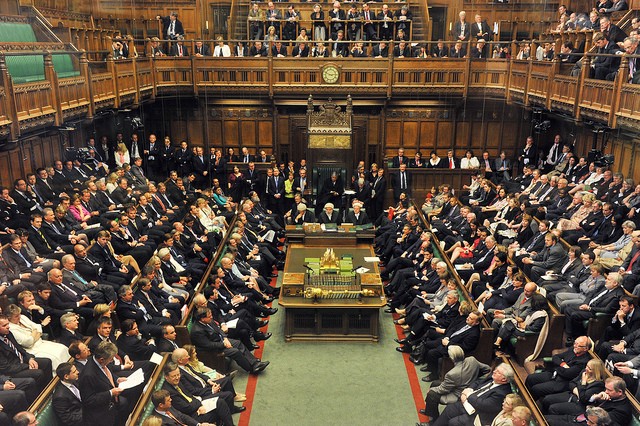 "According to the eMoov survey, 57% of sellers said they would go ahead with their decision despite the election, with only 18% saying they would now wait.
Potential buyers were equally committed, with 59% still wanting to make a purchase, and just 18% saying they would put their plans on hold.
But, despite the determination of both buyers and sellers to go ahead, markets hate uncertainty and the General Election is likely to cause a dip in transaction volumes in the run up to the vote. However, it may lead to a pick up in activity once the result is known." - Zoopla: Nicky Burridge